Optical Binding Touch Screen of Panel Computer
Optical Binding technology on touch screen & LCD screen binding, which will make the better the readability of screen display( in harsh environment), to reduce reflective surfaces, It will NOT increase the brightness of backlight, (which will increase power consumption & heat of LCD). so enhance the reliability of the display, It's an ideal soluion for outdoor application. see the below comparatives:
general touch screen & LCD screen in sunlight: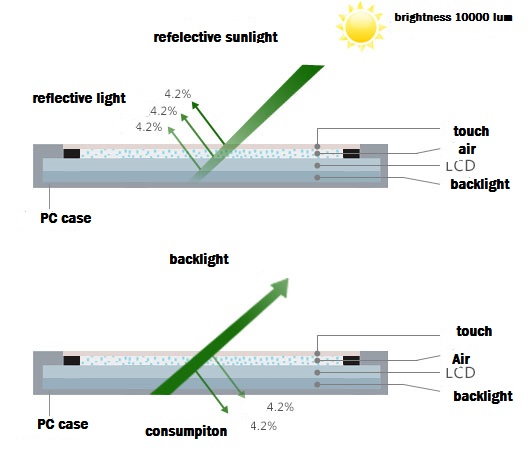 Optical Bonding is used to combine Touch panel and LCD to minimize the light reflection, to reduce the reflection rate and permeability rate of the light.
Reduced influence to the backlight of the lamp tube and LED in the aspects of cost, heat radiation and life.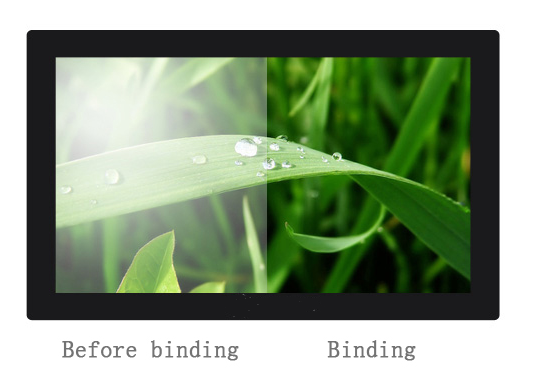 Touch Screen & LCD optical binding application: